Moving Process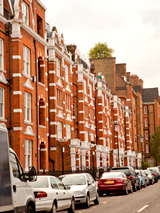 Moving services
Whether moving from overseas or within the UK, removal companies and international shipping can be arranged. This includes all the paperwork of getting your items through customs and arranging for delivery to the new premises.
Cross Cultural Training
For Employees moving from overseas, it may be an important part of the transition process to undertake Cross Cultural training.
A one or two-day programme can be designed to increase the assignee's knowledge of business and social culture in the UK to facilitate their adjustment and help them 'hit the ground running'.
The assignee/s will be provided with:
A comprehensive overview of the country
An understanding of business and social norms and differences in the UK
Increase awareness of the expatriate adjustment cycle and strategies for dealing with culture shock and reverse culture shock
Greater understanding of the British communication styles and business practices
An opportunity for the assignee/s to discuss any concerns or questions they have about living in the UK
Language training
English classes can be sourced and arranged for the assignee and family local to your new home.
Visa & immigration
We work closely with a third party company that handles the entire Visa process and paperwork. They work on a no win no fee basis, so in the event you are not successful in obtaining a visa, then no fees are charged.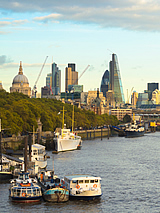 Early Stages
Hotels and serviced apartments
Before finding your new home, you may require hotel accommodation or prefer a serviced apartment. We can arrange preferential rates at hotels and serviced apartments and make the reservations on your behalf.
Airport Transfers
We can arrange airport transfers with a professional, London chauffeur service with excellent knowledge of London and surrounding areas at very competitive rates with meet and greet service at arrivals.
We can also arrange car hire whether it be for a one day or weekend trip away or for long term hire for the duration of your stay.