Our Services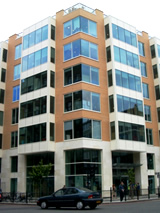 Agency
PSK Knighton has been established for over 35 years in Central London – West End and offers a comprehensive service on all matters of acquisitions and disposals, both leasehold and freehold, in the office, industrial and retail sectors.
The agency department advises clients on all aspects and availability in the market.
The practice's advice is sought by major national and international corporations across the full spectrum of property, whether for occupation or investment.
Rent reviews/ Lease renewals
A specialist area in which PSK Knighton has particular experience in representing both landlords and tenants on all matters relating to commercial property.
Market forces continue to fluctuate, demanding the constant reappraisal of values. The practice's advise is sought on negotiating covenants as well as rental on behalf of clients. The continual awareness of changing legislation, combined with up to date knowledge of lease documentation enables PSK to be successful in maximising the client's interests.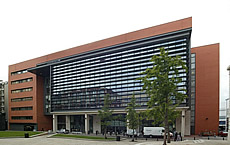 Land/development
PSK Knighton advises corporations both in the property sector and owner /occupiers, by way of providing research and feasibility analysis, which includes:
Financial appraisals
Town Planning
Marketability
Ultimate value of the completed project from specialised knowledge both local and regional
The expertise of projecting future demand within a designated location is just one aspect of the creative process relating to development.
The integrated skills of the practice provide a complete service to those parties having a direct or indirect interest in property development and the ultimate investment to realise the full potential.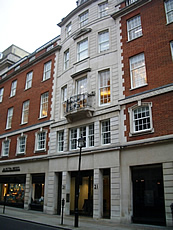 PSK Knighton has close relationships with large developers throughout the UK and world wide and can provide sites for the developers, through to the project management and interior design.
Investment
PSK Knighton provides a comprehensive service on all aspects of the property investment market. The practice is an advisor to major Insurance companies, Pension funds, banks, building societies, investment and property companies.
The service also includes portfolio valuation and analysis, forward financing and advice on acquisitions and disposals of all types of ownership in the market place.
The ability to monitor investment trends in a steady, fluctuating or volatile economic climate is critical. The importance of independent and professional advice is a key factor to the performance of property.
PSK Knighton's innovative skills and experience have achieved substantial and successful results for our clients.
Residential Acquisitions
PSK Knighton has an exclusive relocation service specialising in acquisitions of luxury residential property within Central London and can offer the full range of services from acquiring, developing, fit out with our in house building surveyors, design capability and full AutoCAD.